Topic: It the it's levels (12/30/15 continuation)
Hello,
After a long time without any new levels, I've added a new level to my set, called "Bounce Box." When I create more levels (I have ideas for quite a few more), this one will definitely remain a bonus level. It's pretty difficult; I have only gone through its two sections (getting the coins and reaching the goal) separately, but I know it's possible. I hope you like it!
Hopefully I'll be able to create all of my ideas after a while. I will continue to post a screenshot for each of my upcoming levels as I make them and upload the updated sets here (like Elviz). I've switched from using the 'V' convention to the 'r' convention. For any levels, I'm open to suggestions+feedback for any adjustments to the time limit, etc. I'm also open to suggestions for default records for levels (right now for "Bounce Box" in particular).
Current set details:
release: #13
levels:
(any second date: when the level was consummated/edited after a (long) time lapse)

Wood and Water (2012)

Pyramid Zone (2012)

Air Slalom (2017)

Invisible Land (2012-2017)

Wood'n'Glass (2011-2017)

Red Melon Building (2016)

Thwomp Catapults (2012-2017)

Lighted Warpzone (2016)

Ordinary Level with No Name (2016)

Bounce Box (bonus level) (2015)

Triple Trouble Thwomps (bonus level) (2016)
(Next two levels in iti_levels_imp.zip)

Split Dancing (could be impossible-not fully tested) (2012)

Diamond Trail (could be impossible-not fully tested) (2012)
Note: The zip file includes (1) custom texture for 1 or more levels (Neverball will detect in .zip file automatically):

Green-and-purple target texture (from Neverball 1.4.0 !)
Screenshots: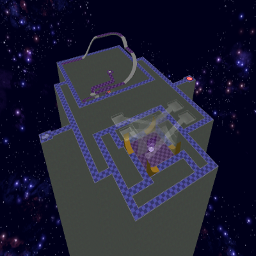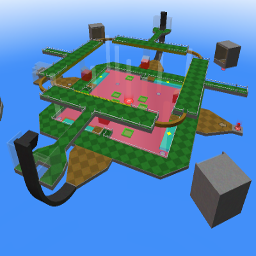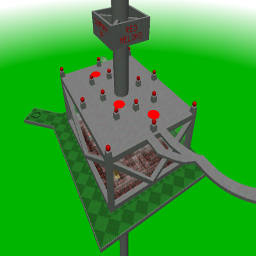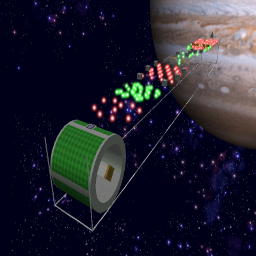 (10/20/17: As of 8/15/17, I am not posting any more screenshots of the levels here, to reduce the spoilers. The level set is in intermittent development; for this post, the list of levels above and the revision number of the set will be the only notifications of new levels.)
(11/28/17: Before this date, the screenshots above were:
tl: Pyramid Zone
tr: Bounce Box
dl: Red Melon Building
dr: Lighted Warpzone
Now tl is Ordinary Level with No Name.
)
My old topic: http://forum.nevercorner.net/viewtopic.php?id=2504